Shuttle from
Sydney Kingsford Smith Airport
to
Carbon neutral transfer from Sydney airport
Shuttle Information
Service
Shuttle
Pick-up from
Sydney Kingsford Smith Airport
Drop-off to
71 suburbs near Sydney
Can depart:
24 hours per day
Mon, Tue, Wed, Thu, Fri, Sat, Sun
Vehicle
Car
Seats
10+ seats available
Price
From $83.00
Summary
Shuttle from Sydney Kingsford Smith Airport to 71 suburbs near Sydney with Ecolimo
Description
Ecolimo is the first environmentally friendlier car hire or limousine service operating in both Sydney and Melbourne and is the perfect choice for regular interstate travellers.

At Ecolimo our business is our philosophy. We are committed to supporting the environment and enabling others to do the same, by offering a greener hire car service.

To prove it, we put our money where our mouth is and purchase carbon credits from Climate Friendly to offset all of our unavoidable CO2 emissions. Ecolimo is completely carbon neutral.

Yes, it costs us a little more to do things this way, but we believe it's worth it.

From Sydney airport to the CBD, our carbon neutral transfer starts from just $83 (plus tolls, and add $5 for international terminal). Travel with 3 other people and save even more on your trip.

To learn more about us and to book your transfer, click on "BOOK NOW"!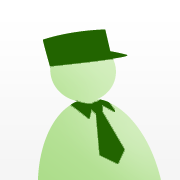 Ecolimo
Contact Ecolimo
At Ecolimo our business is our philosophy. We are committed to supporting the environment and enabling others... more